<![if !vml]>

<![endif]>
Newsletter – 20th January 2023
Surprise January sale – but only at Findmypast.co.uk ENDS 31ST JAN
Want to know more about DNA? 25TH JAN
North Yorkshire parish registers available at Ancestry
Sussex electoral registers now online
Wives left behind by emigrating Cornish miners
The sad story of Edith Jessie Thompson FREE ONLINE
Over 700,000 pages added to the British Newspaper Archive this week
Last chance to win one of 500 prizes in my competition! ENDS 31ST JAN
Will your landline disappear in 2025?
The LostCousins newsletter is usually published 2 or 3 times a month. To access the previous issue (dated 13th January) click here; to find earlier articles use the customised Google search between this paragraph and the next (it searches ALL of the newsletters since February 2009, so you don't need to keep copies):
To go to the main LostCousins website click the logo at the top of this newsletter. If you're not already a member, do join - it's FREE, and you'll get an email to alert you whenever there's a new edition of this newsletter available!
Surprise January sale – but only at Findmypast.co.uk ENDS 31ST JAN
Findmypast's very first discount offer on Premium subscriptions had only just come to an end when they surprised everyone, including me, by launching another offer – though only at their UK site*.
This offer is even more than the previous one – you can save a generous 30%. But it only applies to Plus and Pro subscriptions – Premium subscriptions are excluded. (On the other hand, once you have purchased a Pro subscription you may be able to upgrade to Premium – but it's not something I'm able to test myself as I already have a Premium subscription.)
*although the offer only applies to subscriptions purchased at the UK site, it doesn't matter where you live
Plus subscriptions include all of Findmypast's records for Britain and Ireland with the exception of the 1921 Census; Pro subscriptions include records from other parts of the world, as well as the British Newspaper Archive.
This offer isn't exclusive to LostCousins – you may even receive an email from Findmypast themselves. But you'll only be supporting LostCousins when you subscribe using the link below (remember, it's only because of the commission we receive from the big genealogy sites that LostCousins subscriptions have remained at £10 for the past 18 years – for comparison the basic State Pension in the UK almost doubled between April 2005 and April 2023).
Findmypast.co.uk – SAVE 30% on PRO and PLUS subscriptions ENDS 31ST JANUARY
Tip: the discount applies only to your first payment, so it's worth raiding the piggy bank and going for a 12 month subscription if you possibly can. For example, even under the offer a quarterly Plus subscription would have cost you £99.87 after 9 months, whereas if you shell out now you could have 12 months for £90.99! In addition, with a 12 month subscription you also qualify for Loyalty Discount – currently 15% – if you choose to renew at the end of the year.
At 6pm (London time) on Wednesday 25th January I'm going to give a Zoom presentation on DNA, which will be of particular interest to those who are still struggling to understand how and why DNA can help genealogists. There will be opportunities to ask questions of a general nature – it's not practical or advisable to discuss specific DNA matches in front of an audience.
Invitations will be issued to entrants in my competition – make sure you have indicated your interest in attending on your My Prizes page at the LostCousins site (and be sure to click Update, near the bottom of the page, so that any changes you have made are recorded). There is a limit of 100 attendees, including me, so if more than 99 competition entrants express an interest the places will go to those who have made the most entries.
Remember that to enter my competition all you need do is add to your My Ancestors page relatives who were recorded on any of the censuses that we use at LostCousins. Relatives from the 1881 Census will count double, as this is the census most likely to connect you to your 'lost cousins'.
There two Ancestry DNA tests that you can win in my competition: a UK test that I am donating, and a US test generously donated by Terri. It's very likely that the winners of those tests will be amongst the audience next Wednesday!  
Note: the competition will continue until 31st January, but to have a chance of being invited to my DNA presentation you'll need to enter before the invitations are sent out on Monday 23rd January.
North Yorkshire parish registers available at Ancestry
Ancestry have added over 5 million parish records from the North Riding of Yorkshire, and the registers I've looked at so far were scanned in colour, which makes them easier to decipher.
North Yorkshire, England, Church of England Baptisms, Marriages and Burials, 1558-1812
North Yorkshire, England, Church of England Marriages and Banns, 1754-1937
North Yorkshire, England, Church of England Births and Baptisms, 1813-1921
North Yorkshire, England, Church of England Deaths and Burials, 1813-1995
Sussex electoral registers now online
Ancestry have also added electoral registers for East and West Sussex. I was able to find several of my Lemmon relatives, though I've not yet been able to establish whether the wonderfully-named Orange Lemmon is related to me (I rather hope so!).
East Sussex, England, Electoral Registers, 1705-1963
West Sussex, England, Electoral Registers, 1832-1963
Wives left behind by emigrating Cornish miners
It has recently been announced that Dr Lesley Trotter, author of The Married Widows of Cornwall: The story of the wives 'left behind' by emigration will be one of the speakers at this years AGRA Conference, which is being held at Downing College, Cambridge.
In my own tree there are several examples of the head of the family emigrating in advance, but in each case he was followed by the mother and children within a year or two. I'd previously only considered the possibility that mariners and convicts would choose a life in the New World without their families – and the only relative of mine to be transported was unmarried at the time.
On Saturday 28th January, at 4pm (London time) there will be an opportunity to hear from the founders of the website A Few Forgotten Women – but to have a chance of attending this free online event you'll need to be an entrant in my competition, and to have indicated your interest on your My Prizes page. I'll be sending out the invitations on Tuesday 24th January, so get those entries in now!!!!
The sad story of Edith Jessie Thompson FREE ONLINE
If you have been following the story of Edith Thompson, who was hanged in 100 years ago this month for her alleged complicity in the murder of her husband Percy, you might be interested to know that Professor René Weis – who has been campaigning for Edith to be pardoned – has published an updated version of his book on the case, which you can read free of charge here.
Interestingly he doesn't put much store by the medical assessment of Percy by the army doctors who recommended his discharge from the army:
<![if !vml]> <![endif]>
 © Crown Copyright Image reproduced by courtesy of The National Archives, London, England and by permission of Ancestry
I'm not medically-qualified, so I don't know whether he could have hoodwinked the doctors – but I'm sure there are some of you reading this who are better-placed to comment.
Over 700,000 pages added to the British Newspaper Archive this week
When Findmypast and the British Library agreed to create the British Newspaper Archive, the original objective was to add 40 million pages over 10 years, around 670,000 every 2 months.
Recently the pace of additions has increased, and an amazing 706,009 pages have been added this week alone, including 11 new titles. One of the new titles is Thomson's Weekly News, which came into the ownership of W & DC Thomson in 1886. DC Thomson is, of course, the Scottish company that owns Findmypast – you can read about the Weekly News here.
Last chance to win one of 500 prizes in my competition! ENDS 31ST JAN
There are hundreds of prizes on offer in my competition, including invitations to exclusive online talks, valuable subscriptions, free DNA tests, a chance to make a personal appeal for help, as well as an invaluable opportunity to knock down one of your 'brick walls'.
When I checked this afternoon there were 840 entrants competing for 500 prizes – pretty good odds, don't you think?
But you won't win anything unless you:
<![if !supportLists]>(1) <![endif]>Add at least one blood relative or direct ancestor to your My Ancestors page

AND
<![if !supportLineBreakNewLine]>
<![endif]>
<![if !supportLists]>(2) <![endif]>Indicate on your My Prizes which of the many prizes are of most interest to you  
The more relatives you add between now and the end of January, the better your chances of winning and the greater the chance that you'll win your most coveted prize. You might even win more than one prize! (Quite a few people did last year.)
Remember, the aim of LostCousins is to connect experiences family historians who are researching YOUR ancestors – and every relative you add to your My Ancestors page is a potential link to a cousin you've never heard of, someone who shares your interest in family history, as well as your ancestry.
Don't worry if your own ancestors left Britain long before 1881 – the most important relatives to enter are your cousins' ancestors, not your own.
Here's a reminder of the prizes on offer this year:
The TOP PRIZE this year has been generously donated by Findmypast – it's a 12 month PREMIUM SUBSCRIPTION offering virtually unlimited access to ALL of Findmypast's billions of historical records from around the world (including the 1921 England & Wales census), modern electoral registers for the UK, and hundreds of millions of newspaper articles.
There are lots more prizes to be won, including:
STAR PRIZE – ONE TO ONE 'BRICK WALLS' SESSION WITH DR JANET FEW
Janet Few is an experienced and qualified family, social, and community historian who has spoken at many <![if !vml]>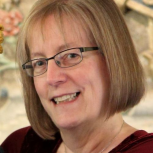 <![endif]>national and international genealogical events. She is also a well-known author, several of whose books have been reviewed in this very newsletter, including Putting Your Ancestors in Their Place. A founder member of the Society for One-Place Studies, and a former Chair and Vice-Chair of the organisation, she is currently Chair of Devon Family History Society.
Whether you win this prize or not you'll find it worthwhile reading Janet's excellent advice on what to do before you ask for help – you'll find it here.
STAR PRIZE – WILL TRANSCRIPTION BY DAVE ANNAL
<![if !vml]>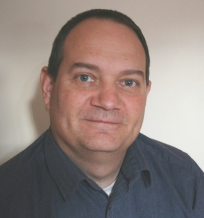 <![endif]>Wills are a wonderful source of information, but few family historians have mastered both the handwriting and the abbreviations.
I'm delighted that professional genealogist Dave Annal, former Principal Family History Specialist at The National Archives, and author of numerous books has offered to transcribe up to 4 pages from 1 or 2 wills submitted by the prize-winner (provided they are written in English rather than Latin).
Dave Annal's blog is a great source of tips, and if you haven't read his June 2021 post Walls Come Tumbling Down I would thoroughly recommend it – you'll find the article here.
STAR PRIZE – A CHANCE TO REACH OUT TO 70,000 FAMILY HISTORIANS
More family historians read this newsletter than any other independent genealogy publication, so just<![if !vml]>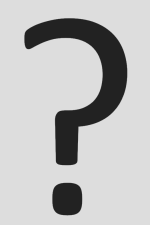 <![endif]> imagine what might happen if you were able to reach out to the readership!
Whether you have an ancestor who disappeared off the face of the earth, someone you can't identify in a photograph, or any other family history-related mystery, if you're the prize-winner I'll give you up to a page in the newsletter to explain the problem and appeal for help solving it.
To have a chance of winning any of these wonderful prizes, all you need to do is enter my competition by adding relatives to your My Ancestors page, and indicate which prizes you are most interested in on your My Prizes page. Forgotten how to log-in to your LostCousins account? No problem, just click here and enter your email address (as shown in the text of the email you received telling you about this newsletter).
STAR PRIZE – ANCESTRY DNA TEST (UK only)
There can't be many people reading this who haven't tested their DNA, but what about your cousins? One of the best ways to knock down a 'brick wall' using DNA is to persuade a cousin who shares the same 'brick wall' to test. They don't need to be interested in family history – though they will need a free Ancestry account in order to register their test (they can then assign the management of the test to you, as many of my own cousins have done).
<![if !vml]>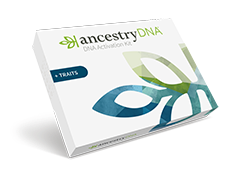 <![endif]>I have a spare Ancestry DNA kit which I will either post to the winner or the person they nominate – but it must be a UK address, as this is a UK kit. As with all of the other prizes, you can only win if you enter the competition (by adding to your My Ancestors page) and indicating your interest in your My Prizes page.
STAR PRIZE – ANCESTRY DNA TEST (US only)
LostCousins member Terri has generously donated this prize, which currently sells for $119 (it's the version with traits). It can be posted to the winner or the person they nominate but it must be a US address.
Thanks again to Terri for making this test available – what a wonderful gesture!
Other prizes include opportunities to attend exclusive Zoom presentations, with limited audiences so that everyone who wants to can ask a question (if you are on the guest list you will also have the opportunity to submit a question in advance, if you prefer).
SOURCING WOMEN ANCESTORS with ELSE CHURCHILL – THE GENEALOGIST AT THE SOCIETY OF GENEALOGISTS
The Society of Genealogists (SoG) was founded in 1911, so to be the genealogist at the Society is arguably the most <![if !vml]>

<![endif]> prestigious position imaginable!
Else Churchill is not only extremely knowledgeable, she is a wonderful communicator – she spoke at both of the Genealogy in the Sunshine conferences that I organised in Portugal (in 2014 and 2015), and I was delighted when she accepted my invitation to speak to LostCousins members via Zoom. DATE TO BE ARRANGED
MARRIAGE LAW with PROFESSOR REBECCA PROBERT
<![if !vml]>

<![endif]>The leading expert on English marriage law and customs over the centuries, Professor Probert is the author of numerous books – both academic textbooks and easily understood guides for family historians like you and me.
Her best known book is the ground-breaking Marriage Law for Genealogists which debunked many of the myths that have seduced previous generations of family historians – you can read my review here.
Professor Probert will give a Zoom presentation followed by a Q&A session, but there will also be the opportunity to submit questions in advance. The presentation will commence at 10am (London time) on Saturday 11th February – put the date in your diary now in case you're one of the lucky ones!
WENDY PERCIVAL – interview with the author of the Esme Quentin mysteries
What I like most about genealogical mysteries is the continuity from one book in a series to the next – I <![if !vml]>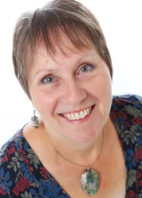 <![endif]>feel that with each book I get to know a little bit more about the lead character. I can't say that I've ever identified with Esme Quentin, the hero of Wendy Percival's highly-popular books, but she's certainly a convincing amalgam of some of the researchers I've come across since founding LostCousins back in 2004.
I'll be interviewing Wendy Percival via Zoom, asking questions that have intrigued me – and hopefully some that have intrigued you. If you are fortunate enough to be in the audience you'll also have a chance to ask questions – but please don't expect Wendy to reveal very much about book 5 in the series, you'll have to wait until it is released!
The interview will commence at 7pm (London time) on Monday 6th February – so make a note on your 2023 calendar.
FORGOTTEN WOMEN – panel discussion with the team behind 'A FEW FORGOTTEN WOMEN'
It might be a new site, but A Few Forgotten Women, which launched earlier this month, was created by a team with a wealth of experience.
This event will start with a discussion between the founders of the site, and then we'll open it up to the audience, for you to ask questions or tell us about the women in your tree.  It starts at 4pm (London time) on Saturday 28th January, which is a few days before the competition ends, and lucky winners of invites to this event will be chosen notified around a week earlier –  so it's one more reason not to leave things to the last moment.
This month is the 40th anniversary of BBC Breakfast, the first breakfast television programme in the UK. Had you tuned in 26 years ago you might have seen me make a brief appearance – though it was nothing to do with genealogy.
These days anyone can get on TV, but when I was a boy the height of my ambition was to get the autograph of someone I knew from TV. That someone was the actor who played Sgt Claude Snudge in The Army Game – which I could only watch if my mother allowed me to stay up late (Dad always worked nights); Bill Fraser was signing autographs at a local event in Ilford, where I lived. If I'd known at the time that when he wasn't acting he ran a sweet shop in Ilford Lane, I might not have been so impressed – of course, these days someone in his position wouldn't run a sweet shop, they'd be on I'm a Celebrity or some other unreality show.
I don't know what happened to my autograph book. Bill Fraser was the only person of note to sign it, though these days I would value the signatures of my friends far higher (even the one who wrote "By hook or by crook, I'll be first in your book"). Recently I bought the autograph of my 1st cousin twice removed on eBay – it cost a pretty penny, not least because it came from a seller in the US, but it's something else I can pass on when the time comes.
Will your landline disappear in 2025?
If, like me, you are a subscriber to The Oldie you may have been concerned to read in Matthew Webster's column that "BT is shutting down all landlines by 2025. So we'll be stuck with indistinct mobiles that cut out regularly, or simply don't connect, or peering up someone's nose on a Zoom call."
Thankfully almost everything in those two sentences is wrong or misleading. There are going to be changes, but they're explained much more accurately in this guide on the Age UK website. It's also worth noting that the mobile phone network is being continually upgraded, and for most people mobile phones work out cheaper than landlines, as well as more convenient (because people can reach you on the same number wherever you are).  
I mentioned last month that I was expecting my broadband connection to be upgraded to full fibre on 19th December, just in time for Christmas. Well, the engineer from Openreach came on the appointed day – and after calling in a colleague with a cherry-picker we got connected to the fibre network. Or so I thought….
The only problem was that according to the engineer there was no 'light' – no signal from the exchange. In short, our new fibre connection was as dead as a dodo. Thankfully the engineer hadn't disconnected our existing copper connection, and he implied that one of his colleagues would be along the next day to find the fault between us and the exchange – but 32 days later we're still waiting for the promised upgrade.
The good news is that Vodafone (our broadband supplier) have signed up for a scheme which provides automatic compensation of £5.25 per day for up to 60 days – which, if goes to the wire, will be almost enough to pay for a year's broadband. The bad news is that if the fibre connection still isn't working after 60 days, there may be no pressure on anyone to sort it out – though on the other hand the Openreach fibre-checker still says that full-fibre is available at my address, so I remain hopeful. Thankfully even the pitifully slow connection we have at the moment is good enough for Zoom, so I'll be giving my talk on Wednesday (see above) come what may.
I also wrote last month about the problems I was having getting a refund from Asda for the 2 panettones (out of 4 ordered) that I never received. The panettones I did receive were far from fruitless, but my phone calls to Asda customer services certainly were (even when I could understand what they were saying, which wasn't often).
I was eventually asked (I think) to return the incorrect items when my next delivery came, so I did. There were also mistakes in that delivery, which I did manage to sort out after just one phone call, but I'm still waiting for the £15 I'm owed for those missing panettones – after 53 days! Ironically the only reason I ordered from Asda at all was because their panettone was highly-rated in one of the pre-Christmas reviews…. I'll know better next time.
On the subject of food, it was announced this week that takeaways will no longer be able to use single-use plastic packaging or cutlery. In my day fish and chips were wrapped in newspaper, and we ate them with our fingers, and as for the kebab shop owner who claims he can't manage without plastic packing, isn't that why pitta bread was invented?
I also discovered this week that artisan cheese manufacturers in the UK can't currently use raw milk to make their products because a microbial test that became compulsory last summer isn't available in the UK – which considering we produce more types of cheese in the UK than they do in France (or just about anywhere else) is pretty amazing. I'm all for food safety but, I have to ask, are we shooting ourselves in the hoof?
This is where any major updates and corrections will be highlighted - if you think you've spotted an error first reload the newsletter (press Ctrl-F5) then check again before writing to me, in case someone else has beaten you to it......
<![if !vml]>

<![endif]>
Peter Calver
Founder, LostCousins
© Copyright 2022 Peter Calver
Please do NOT copy or republish any part of this newsletter without permission - which is only granted in the most exceptional circumstances. However, you MAY link to this newsletter or any article in it without asking for permission - though why not invite other family historians to join LostCousins instead, since standard membership (which includes the newsletter), is FREE?
Many of the links in this newsletter and elsewhere on the website are affiliate links – if you make a purchase after clicking a link you may be supporting LostCousins (though this depends on your choice of browser, the settings in your browser, and any browser extensions that are installed). Thanks for your support!